Learn TEF Exam with Us
Cambridge Institute in Mumbai  is the center which conduct the Course preparation for the TEF. Being fluent in French and English becomes an advantage to find a job with the many multinational companies using French as their working language. French is used in a wide range of sectors (retailing, automotive, luxury goods, aeronautics, etc.). France being the world's fifth biggest economy attracts entrepreneurs, researchers, etc.
Test d' Evaluation de Français (TEF) Exam Test
Are you're looking to immigrate to Canada , Quebec or France?  At that point you can't stand to miss Test d' Evaluation de Français (TEF) Exam Test.
TEF Exam was Created in 1998 by the Paris Ile-de-France CCI, the Test d'Evaluation de Français (TEF) is an international benchmark test that measures your level of knowledge and skills in French.
The TEF gives affirmation of one's degree of competency in French in any expert, scholarly or portability related setting, and specifically for Studying in France with the TEF Études.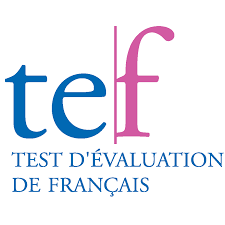 WHY TEF ??
Emigrating to Canada and acquiring Canadian citizenship with TEF Canada.
Emigrating to Quebec with the TEF Québec – TEFAQ.
Studying in France with the TEF Études
Obtaining French nationality with the TEF Naturalisation
Obtaining a French resident card with the TEF Carte de resident
If you intend to live in Quebec, Canada, you need to take the TCFQ (TCF pour le Québec) to test and certify your French proficiency.
It will help the Quebec immigration authorities to verify your immigration application.
The TEF consists of 5 tests:
Oral comprehension (CO) 40 min
Written comprehension (CE) 60 min
Oral Expression (EO) 15 min
Written Expression (EE) 60 min
Vocabulary and syntax (LS) 30 min
As per your objectives and the customs you have to finish, you can pick the TEF version that includes the tests you require.
For specific variants of the TEF, the tests must be finished at a single session.
In TEF, your scores will be valid for TWO years only.
Today, there are a lot of openings for work for French specialists that require a specific degree of capability in a particular foreign language.
Cambridge Institute, Mumbai will you the best training and French Language Courses which require to be eligible for the TEF Exam Test. Your French aptitudes in such fields will put you in front of others in any employee recruitment. The best way to guarantee you have this edge is to sit for a French capability test and addition an affirmation that will confirm your comprehension and capacity to communicate in this language.
It is a standard method to certify one's French-language capacity for work and to enroll in specific programs and study abroad as an international student.
TEF EXAM Pattern :
The immigration service will expect and demand results from the stages mentioned for the Canadian government. The Canadian level of proficiency is determined by using a seven-level scale that conforms to the norms of CEFR and the Canadian Language Benchmark (CLB).
The TEF exams are divided into a computer and paper sections.
The exams are scheduled for all months throughout the year, but few tests are conducted only a few times in a year, and the candidate must have attained the age of 16 years.
Points to earn for Canada PR by giving TEF:
For French as a second language, you can get 4 points if you score CLB 5/6 in all 4 abilities (reading, writing, speaking, and listening).
It can rise to 12 and 24 points if you get CLB 7/8, and CLB 9/10, respectively.
Besides 4 to 24 points, you can also earn up to 30 additional points (French as your second language) if you have CLB 7 in French and CLB 5 or higher in English, and 15 extra points if you have CLB 7 in French and CLB 4 or lower in English, or not taking an English test at all.
You need compulsory CLB 7 in all 4 sections. The minimum threshold is CLB7 for skill types 0 and A.
To sum up, you can earn between 0 to 54 points based on TEF or TCF scores.
You can get 4 points if you are at an intermediate level (B1).
However, if you get CLB 7 or more (B2, C1, or C2) in all sections, you can earn between 42 to 54 points.
There is no meaningful gain by appearing for TEF or TCF unless you are at a higher intermediate (B2) or advanced level (C1 or C2).
CLB 7 is more or less equivalent to DELF B2.
Generally, it takes 600-800 hours of classroom studies to complete the entire course of B2.
While a lot depends on the language learning methodology, usually, it takes at least 2 years.
Can it be done in say 6 months?
Even if you're willing to work genuinely hard.
We have designed our French course as per international standards and guidelines like CEFR, DALF, DELF, TEF, TCF.
If you're interested in pursuing French classes in Mumbai, then Contact Us.
How To Register??
To register, contact the test center closest to you!
Click here: https://www.lefrancaisdesaffaires.fr/trouver-un-centre-agree/
If you cannot find centers offering TEF Quebec (TEFAQ) in your country, do not hesitate to contact us at francais@cci-paris-idf.fr.
The results certificates are dematerialized.
After receipt and correction of the answer sheets and copies of written expression in French for business, you will receive within 15 working days, an email with a link allowing you to access your digital safe and obtain your certificate of results.
However, if your test included a written expression test, the correction period is longer. Allow between 4 to 6 weeks to receive your results.
Cambridge Institute is one of the leading foreign language institutes in India offering writing, reading and speaking courses in 6 different foreign languages. Being in the education industry for the past 13 years, our Institute offers specially designed foreign language courses with quality content coupled with better learning environment.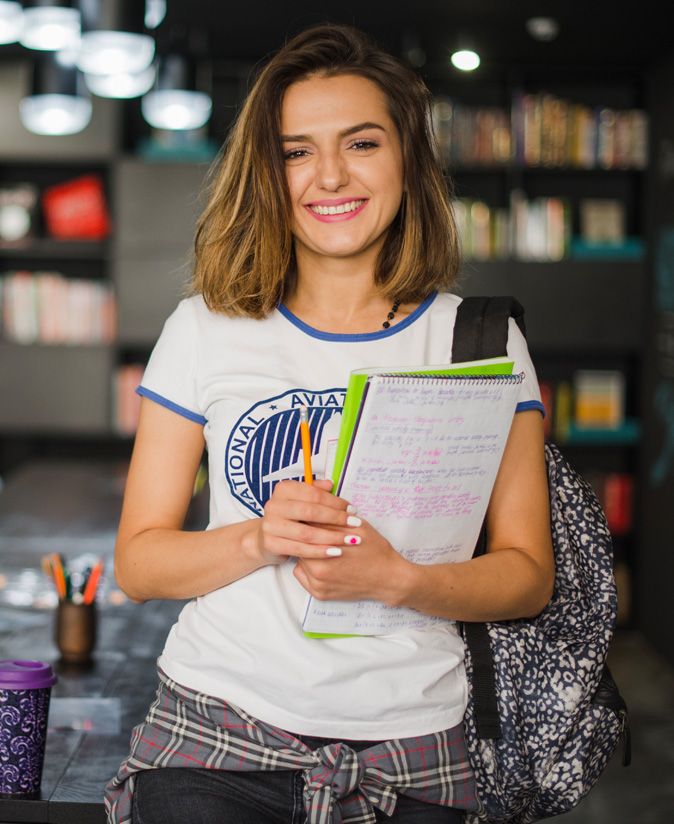 Duration
| Saturday & Sunday | Only Sunday | Weekdays |
| --- | --- | --- |
| 2 Months | 3 Months | 2 Months |
Cambridge Institute helps familiarize students with the different aspects of the French language. We have specifically designed our course to prepare you or the TEF exams.
Exam Preparation
We prepare you for TEF Exam, where you are judged on skills like Listening, Writing ,Hearing & Speaking. We have intermediate and final tests after every course based on standard exam pattern.
To prepare for the TEF, there are several possibilities :
Consult  the tutorials to familiarize you with the TEF
Familiarize yourself with the test format with the sample tests
Thanks to the French 3.0 mobile application, practice the various French assessment tests.