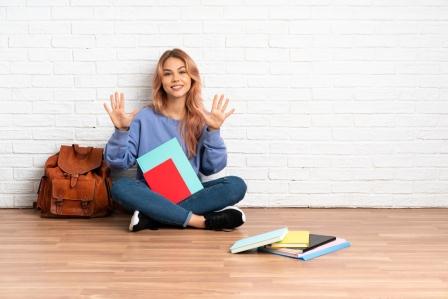 Cambridge Institute offers up to 9 different language courses. It is one of the leading institutes which have slowly made its way to prominence in the last 13 years. It also provides abroad education consultancy for aspiring students at a reasonable cost along with foreign language training. There is no place better than the Cambridge Institute in Mumbai to avail these facilities for the reasons mentioned below.
10 Reasons to join Cambridge Institute
The most important reason is that this Institute takes utmost care while selecting its faculty, which is why they have an amazingly talented team. Not only are all the teachers experienced professionals, but also highly efficient in their respective areas.
Cambridge provides a highly talented group of counsellors who can effortlessly guide

individuals

 

regarding

 their options abroad. 
Another 

factor

 is that the Institute provides a very flexible schedule. Students can enjoy the benefit of selecting a slot for consultation according to their time preference. 
The Institute also provides facilities related to the international exams that 

are required

 to apply abroad. They take utmost care to train this young aspirant to secure the desired score in their 

IELTS

, TOEFL, SAT, etc. 
They also guide the students to form an attractive CV with a complete set of essays, LOR, SOP etc. The counsellors chalk out a plan for the students to help them build strong 

CVs

 for the future. 
Cambridge also assists 

individuals

 with financial aids. If some students lack the necessary funds for good abroad universities, this 

institute

 guide walks them through the various scholarships and grants that international colleges 

provide

.
Their help does not end here. Cambridge is passionate about its work and care for its customers. They help students to apply for a Visa and prepare them for the visa interviews.
This Institute promises quality care and facilities, which is why they 

provide

 a 'pre-flight briefing' about the things one must do and follow, especially if it is an individual's first time travelling overseas. 
Cambridge also helps to manage the travelling funds and imparts any help the 

individual

 requires while travelling. 
One of the most important things that this Institute offers is certification proof of success.
To know more about study in abroad visit Cambridge Institute, Mumbai.