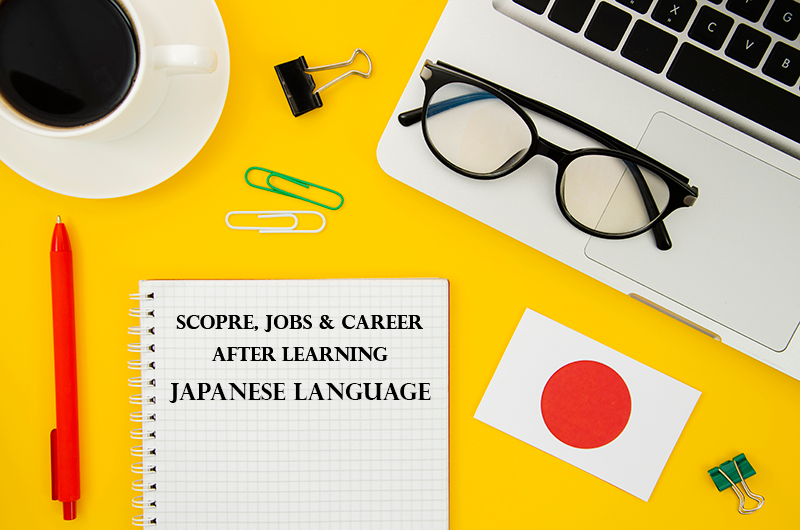 Being the ninth most spoken language across the world, Japanese is spoken by more than 120 million people. Cambridge Institute, one of the best Japanese language classes in Mumbai. This Japanese language institute in Mumbai meticulously trains the students with the best technology available to learn Japanese.
Career Possibilities:
Being one of the biggest investors of India, Japan, and its native language provides various jobs to Japanese speakers in India some of which are pointed below: –
1. Translator or Interpreter:
You just need to convert Japanese texts into English and vice versa or serve as a medium between two different linguistic people which will result in a good amount of money per hour. Cambridge Institute provides efficient Japanese language courses in Mumbai and renowned as one of the best Japanese classes in Mumbai. 
2. Japanese Teachers:
As a Japanese speaker, you can opt for teaching jobs in schools or institutes that require Japanese trainers or teachers. If you are worried about the Japanese language classes in Mumbai fees then you bid adieu you to your stress as Cambridge Institute which provides Japanese language course in Mumbai and comes under the list of Best Japanese language classes in Mumbai.
3. Tourist Guide and Hospitality Manager:
With the increase in Japanese tourists in India and their export the jobs related to travel and tourism require a good number of employees to serve them. It provides an extensive spectrum of job opportunities that come under the travel, hospitality, and tourism sector.
4. Government jobs :
Governmental institutions in India like the Ministry of Education, trade, commerce, Indian Embassies located abroad need Japanese language specialists for their business.
5. Flight attendants and Aerial Navigation: 
One of the most entertaining and well-paid jobs that also enriches you with customer relations is that of an International flight attendant.
The list goes on as there is no limit in the number of opportunities resulting from learning Japanese. Whether it is Japanese courses in Mumbai or Japanese speaking classes in Mumbai. Cambridge Institute is one of the top-notch institutes located in Mumbai for learning Japanese which will guide you to clear JLPT (Japanese Language Proficiency Test) with flying colours. Contact Today!!