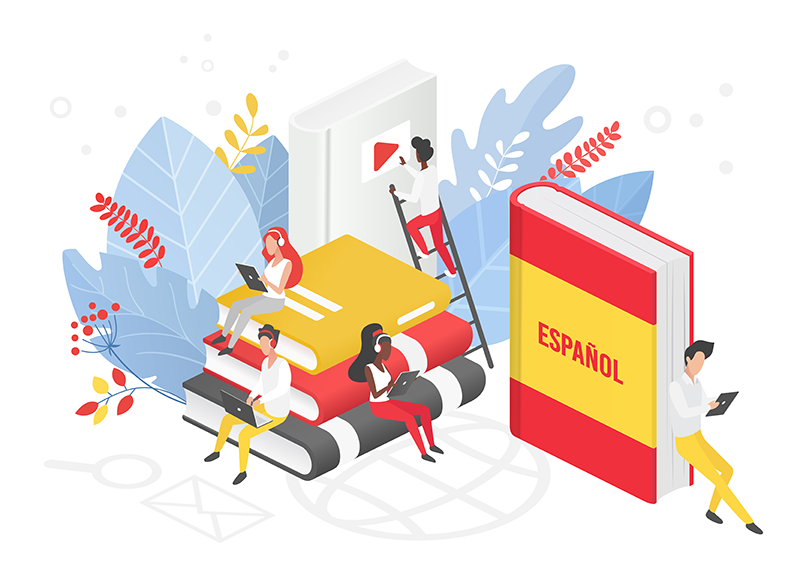 Examinations are necessary to test your knowledge about that particular subject or language. Spoken by more than 450 million people across the globe Spanish, is a romance language that originated in the Iberian Peninsula of Europe. To get into a renowned university or college, you need to surpass some official Spanish language examinations. Cambridge Institute is one of the best Spanish classes in Mumbai, which will help you qualify for these examinations with much ease. This institute charges a reasonable fee in comparison to the fee structure of Spanish language classes in Mumbai.
The main Spanish Language Examinations are listed below: –
1. DELE (Diplomas de Español Como Lengua Extranjera):
This is a Spanish language proficiency test conducted by the Instituto Cervantes and the Spanish Government in association with the Ministry of Education.
DELE id divided into 6 levels from A1 to C2. It includes reading, listening, speaking, and writing in that language. You can learn the Spanish language in Mumbai diligently by enrolling in Cambridge institute, which provides all the required facilities to enhance your knowledge about this language.
2. CELU (Certificado de Español: Lengua y Uso):
This exam is organized by the Ministry of Education of Argentina in association with the Ministry of foreign affairs. The entire duration of this particular exam is 3 hours for the reading, writing, and listening test and an extra about 20 minutes of listening, reading, and speaking exam.
3. SIELE (International Service for Spanish Language Assessment):
This is organized by Cervantes Institute. It consists of reading and listening comprehension plus written and oral interactions and expressions, which tests your ability in the Spanish language. The certificate resulting from this examination has a validity of 2 years.
Cambridge Institute, Mumbai a Spanish language class in Mumbai that provides efficient Spanish courses in Mumbai and makes sure that the students are well prepared and qualified for these language proficiency tests. For more details Call on – 9322820652 or share your details with us.