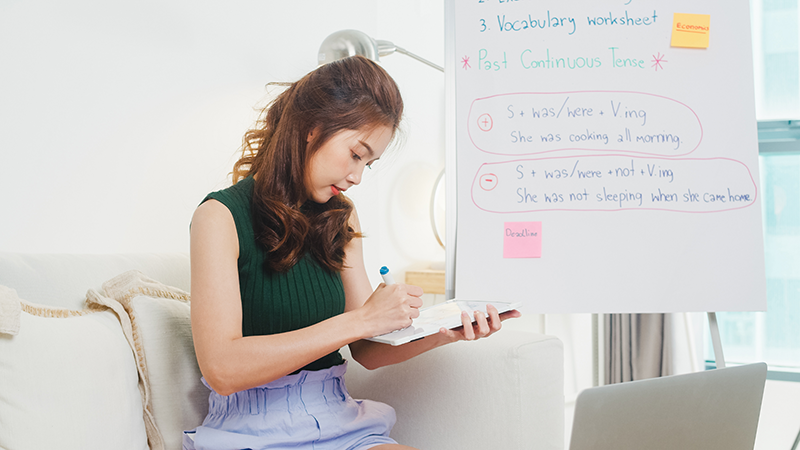 English is a global language; hence learning it will help open doors of opportunities and boost your career. As language learning can be challenging and stressful, here are some of the following habits you can cultivate in your daily life to make you sound like an English-Native. Let's learn English Languages by yourself by following the below tips given by Cambridge Institute in Mumbai…
Newspaper:
It is an effective way to improve your English skills. It is a source for improving your vocabulary, formatting sentences, learning grammar structure, etc. Along with improving your English literacy knowledge, you are also getting yourself acquainted with our society's happenings. 
Watching English Shows:
This is a fun and creative way of learning English. Listening and watching English TV Shows will help you better understand accents, pronunciations, expressions, speed, etc., which play a vital role while communicating in English. English learners can also use the "Shadowing" technique (An Individual tries to different dialogues delivered at the same speed as the actors). This technique acquires some time but helps a lot to speak like a native. 
Finding Opportunities to use English
:
While learning any language, especially English, it is essential to practice it in reality. Finding Opportunities to showcase and improve your English skills can range from talking to yourself, your peers or taking part in a debate. The best way to communicate in English is to speak slowly, clearly, and with confidence. 
Writing:
Penning down your thoughts, ideas, opinions, etc., in English is an effective way of polishing your English skill-set. Writing helps retain information for more extended periods, develops critical thinking, has a good effect on gaining command over the language. 
Enrolling yourself in the right English language school:
Getting yourself admitted to an English language school can be the right decision for you to have a smooth learning experience under English-speaking professionals' guidance. Finding the Best English classes in Mumbai can be a painstaking task, but Cambridge Institute has got you covered on your English-speaking journey. It is known for its English language classes in Mumbai alongside expertise in International Language Classes in Mumbai. It provides courses from Basic English courses to Intermediate levels and is regarded as a top-quality English coaching class in Mumbai.