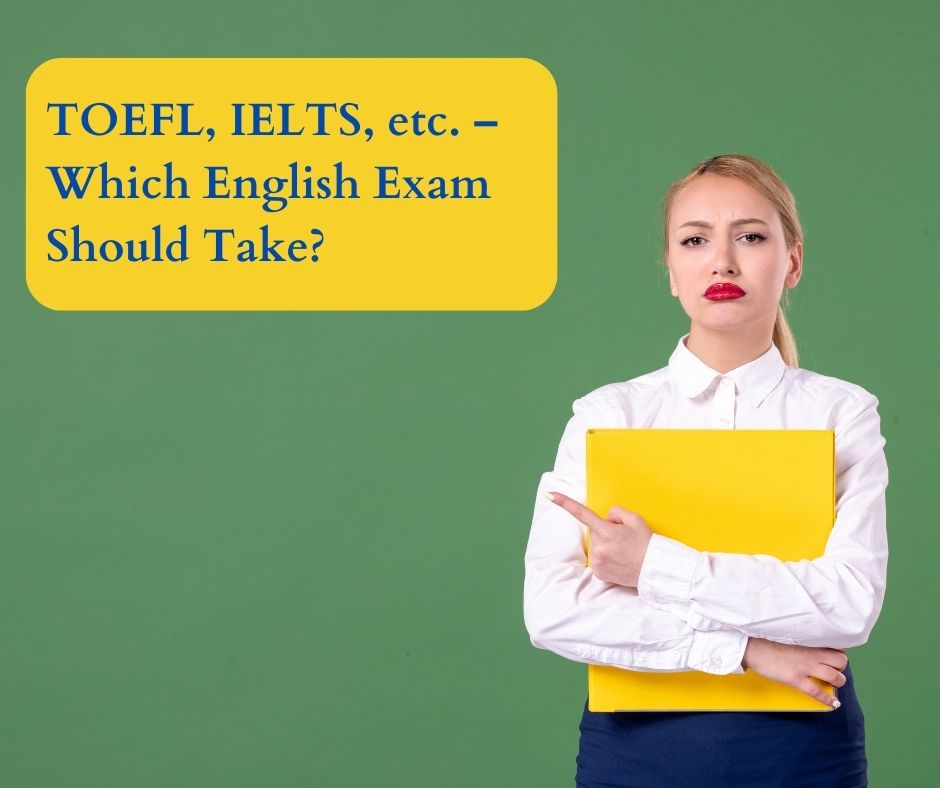 Taking an English proficiency test like the TOEFL or IELTS may be a helpful approach to evaluating your current skill level in the language. In certain nations, showing proof of English proficiency is required for a job, school, or even citizenship.
There is a wide variety of tests, each of which serves somewhat distinct functions. Let's check out a few different English exams to get the one that suits you best. Further, if you are looking for the best English exam preparation classes in Mumbai, choose Cambridge Institute.
TOEFL and IELTS:-
Tests of English as a Foreign Language (TOEFL) and the International English Language Testing System (IELTS) are common prerequisites for studying in an English-speaking country or enrolling in a course taught in English. Although the Academic IELTS is the more prevalent kind, there is also a General Training IELTS.
While TOEFL is universally recognized as the standard for academic English testing, colleges in nations like the United Kingdom require applicants to have a high IELTS score due to the belief that it is a more reliable indicator of English proficiency.
The Test of English as a Foreign Language (TOEFL) may be taken either online or in person, but the International English Language Testing System (IELTS) can only be taken in person. Because your TOEFL or IELTS score is only valid for two years, you should take the exam well before you go to college. You may have to do it again if you rush it.
OPI and OPIC:-
Both the OPI and OPIC evaluate test takers' ability to understand and use spoken English. They are often used in the corporate world and even by English instructors to demonstrate their proficiency in the language. In contrast to the OPI exam, which is administered by a live examiner in a room, OPIC is taken entirely online, with candidates responding to questions generated by a computer.
If you're not concerned with testing any other skills but are still curious about your English proficiency, the Oral Proficiency Interview (OPI) and the Oral Proficiency Interview for Children (OPIC) are suitable options. Given that the examiner is spared the expense of traveling to the testing facility, OPIC is much less expensive than OPI.
Conclusion:-
These aren't the only tests out there, but they're likely to be the most well-known. The purpose of taking the English exam, and whether or not it will fulfill your needs, are crucial considerations before sitting for any test. Check the website or give the institution a call if you have any questions about the application process; they are typically extremely helpful. It is imperative that you review the official government papers or website before submitting an application for a visa or citizenship. While all of these examinations are meant to gauge your English proficiency, certain schools may accept just one. Enroll in one of the best English Language classes in Mumbai, that is Cambridge Institute.
About Cambridge Institute- English Language classes in Mumbai
Cambridge Institute is one of the leading foreign language institutes in India offering writing, reading, and speaking courses in 6 different foreign languages. Being in the education industry for the past 13 years, our Institute offers specially designed foreign language courses with quality content coupled with a better learning environment.