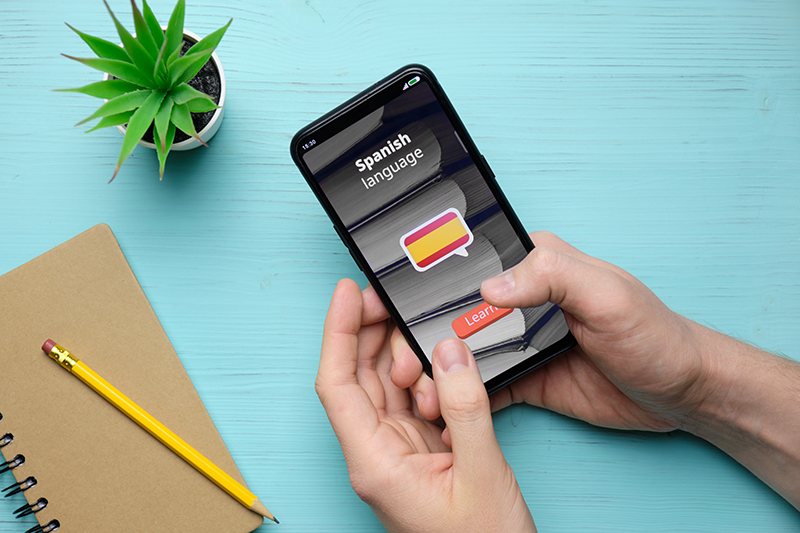 Spanish is a Romance language, a descendant of Latin, a global language, and is also the world's fourth most spoken language after English, Mandarin- Chinese and Hindi. India has a growing trade and business relation with Latin America and hence, more of a reason to learn it! Spanish also makes Portuguese easy. 
At Cambridge Institute of Foreign Language Classes, they provide the CEF (Common European Framework). If you are looking to learn the Spanish Language Course in Mumbai at an affordable rate, you are at the right place!
Framework And Structure Of Our Course:
As stated above, all courses follow the general CEF rules and regulations. CEF divides the language into 6 sections. Classes have been divided it into Levels – A1, A2, B1, B2, C1, C2. Every coach conducts Spanish exam classes in Mumbai as well.
In the first level (A1), you are considered as a beginner. This level shall help you describe yourself and catchphrases in a very simple way, provided the other person co-operates. In the second level (A2), you are a step ahead and can communicate in emergency cases and describe your immediate surroundings.
In the third level (B1), you shall be able to give your opinions on the matter and describe your problem while you are travelling. In the fourth level (B2), you are spontaneous and fluent in telling and can easily explain your problem to another native.
In the fifth level (C1), you shall be able to read long sentences, flexible in answering to anybody and can write well-structured sentences. In the sixth level (C2), you are a master at reading, writing and listening. You can differentiate between different natives and find deeper meanings to more complex sentences.
Cambridge Institute is the Best Foreign Language Institute that provides Spanish Learning Classes in Mumbai, including Andheri, Kandivali, and Ghatkopar. The organization has been in the industry for over 13 years now and are committed to providing the best. Contact us for Joining!!